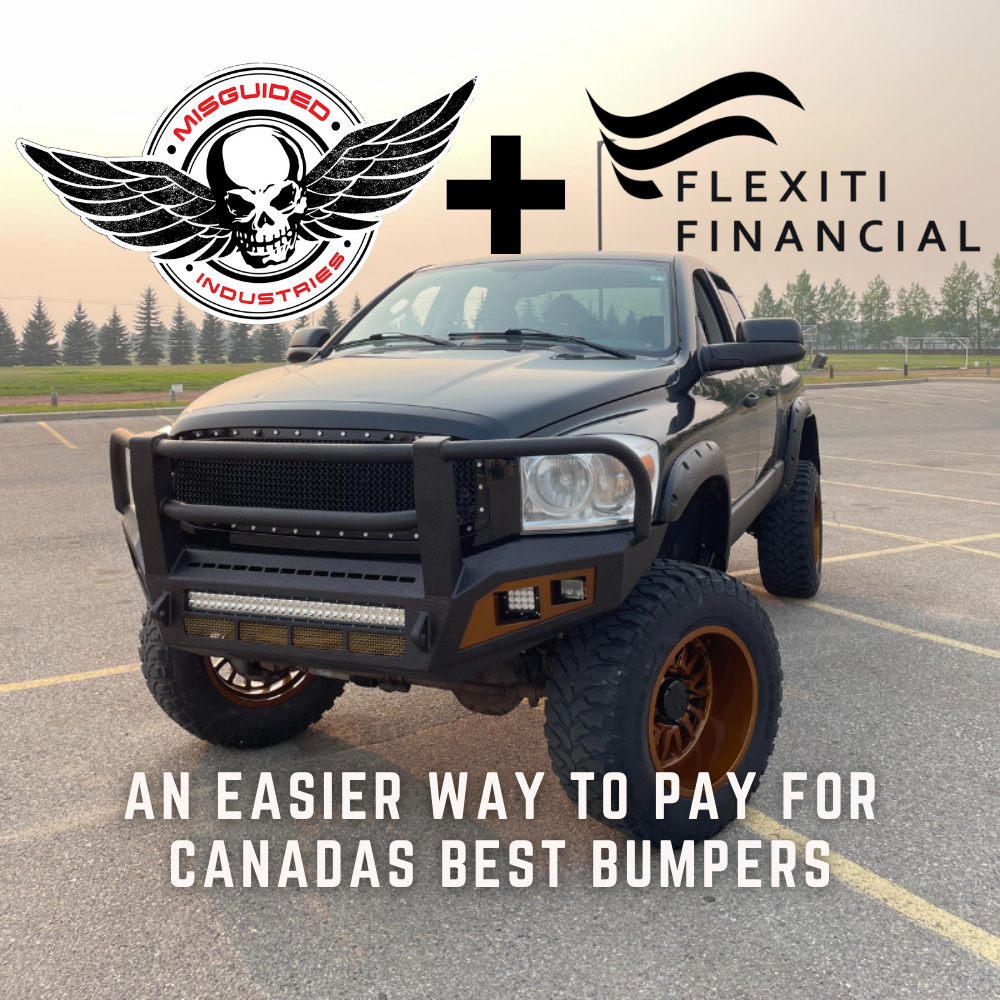 Pay With Flexiti
Misguided Industries and is proud to announce our partnership with Flexiti. Making our custom bumpers more affordable for our cutomers!
Custom Bush Bumpers!
I'm Matt, Founder of Misguided Industries.  I worked in the patch, but was miserable being away.  I started building bumpers for fun. 
One day in camp I decided to quit my welding inspection job to get into the bumper game!  I spent my savings buying supplies then blew all my money in 1 month.  Back on the road to save up and try again. This happened to me 5 more times. 
Now it's my full-time gig.  Getting to pursue my passion was worth it.  I gave up 100 times but kept coming back. Thank you for your support and keep grinding!
Why Misguided Industries
Lifetime Warranty

We guarantee our quality and offer lifetime warranty on all bumpers.

High-end Style

The Misguided style is clean and classy, but our bumpers are also built to take a beating.

Easy Self Install

All mounting hardware is included with purchase.  The most difficult part of install is taking your factory bumper off!

Quality

Bumpers are made from 3/16" steel shells and ¼" steel for internals and mounting.